Corunclima delivery 210 sets van refrigeration units to a project in UAE
corunclima
Corunclima delivery the 210 units refrigeration units to a project in UAE
From 2015, Corunclima start the UAE market, and cooperate with local top brand refrigerated truck manufacture Alfurat Group.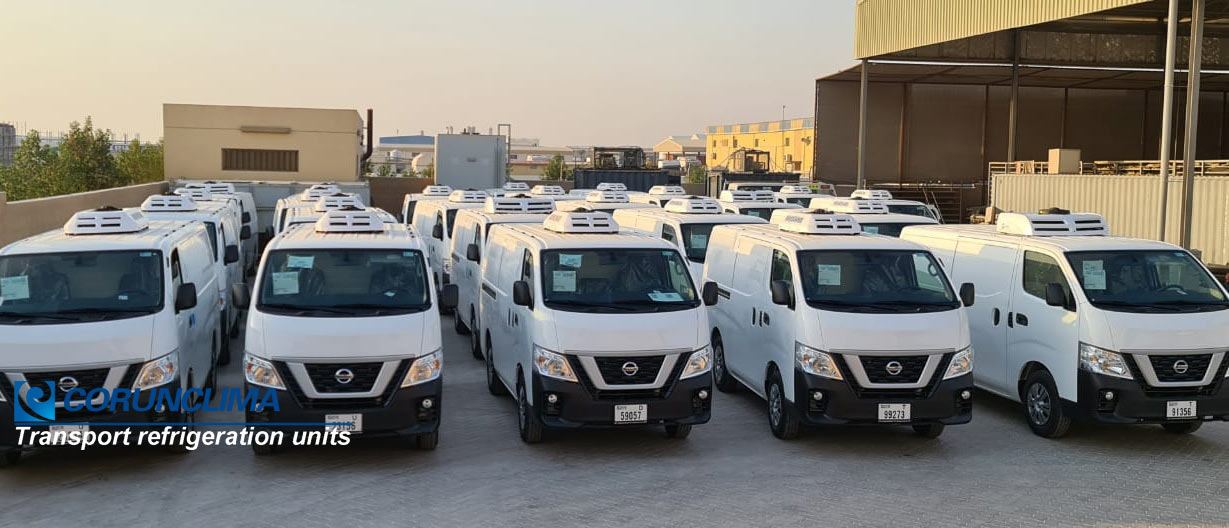 In summer UAE, the temperature is reach to 50C degree and humidity to 100%, it is Very harsh working environment for transport refrigeration units.  After 6 years working and customer happy with Alfurat and Corunclima. In 2021 year, Alfurat get the 210sets refrigerated van business with Corunclima refrigeration units.  And we are happy to working with Alfurat in UAE.
About Alfurat Group
Al Furat, established in 1988, has been manufacturing bodyworks of refrigerated trucks, insulated bodies, semi-trailer according to the global standards in its modern facilities in UAE.
With 3 decades of expertise in the local market, Al Furat Group has become a one stop solution provider for intelligent mobile storage solutions, cold rooms, polyurethane panels & specialized vehicles. Having served more than 10,000 happy customers in last 30 years and counting.
About Corunclima
Corunclima is special in manufacturing each models truck refrigeration and heavy duty air conditioner from 2008 years.
Since incorporating in 2014, the company has leveraged close relationships with refrigerated truck/van conversion and Europe&North-America brand refrigeration units company,
With Europe ATP certification and durable quality, Corunclima's refrigeration units already approved and OEM cooperation with 16 automotive companies and have more than 30 success projects business in mid-east, South-America etc.
More about Corunclima, pls visit:
www.corunclima.com